MIDA, n. 0 + n. 1 (1985, 1986)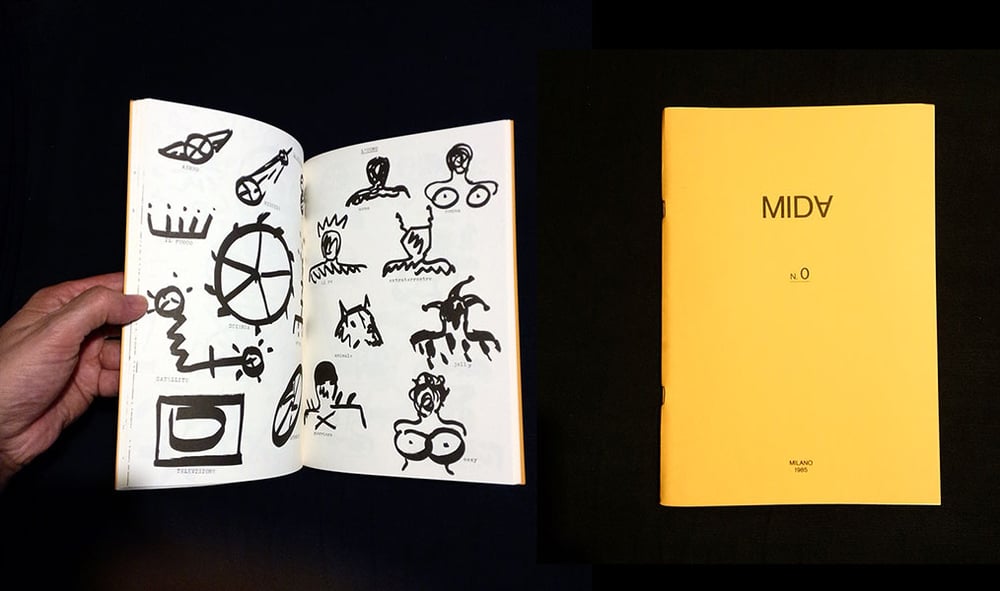 to get a copy, please write to books(at)la-c.tk
per avere una copia, per favore scrivere a books(at)la-c.tk
Il numero zero e il n. 1 (tutto il pubblicato) della rivista d'artista prodotta dal gruppo MIDA, un collettivo composto tra gli altri da Vincenzo Ferrari, Mauro Maffezzoni e Giancarlo Norese, che fu invitato da Tommaso Trini alla 42ª Biennale di Venezia nel 1986. Una "rivista teorica fatta per immagini".
Autopubblicata da Edizioni MIDA, Milano, 1985 e 1986
24×16 cm
copertina morbida in carta colorata
stampa offset in b/n, pinzata
60 e 64 pagine non numerate
/
The no. zero and no. 1 (all the publications) of the artists' magazine by Gruppo MIDA, an Italian artists collective including Vincenzo Ferrari, Mauro Maffezzoni and Giancarlo Norese, that was invited by Tommaso Trini to take part to the 42nd Venice Biennale in 1986. A "theoretical magazine made by images".
Self-published by Edizioni MIDA, Milano, 1985 and 1986
24×16 cm
soft cover
b/w offset printing, stapled binding
60 and 64 unnumbered pages
available at books(at)la-c.tk