NoPlace 3. Un album fotografico (2018)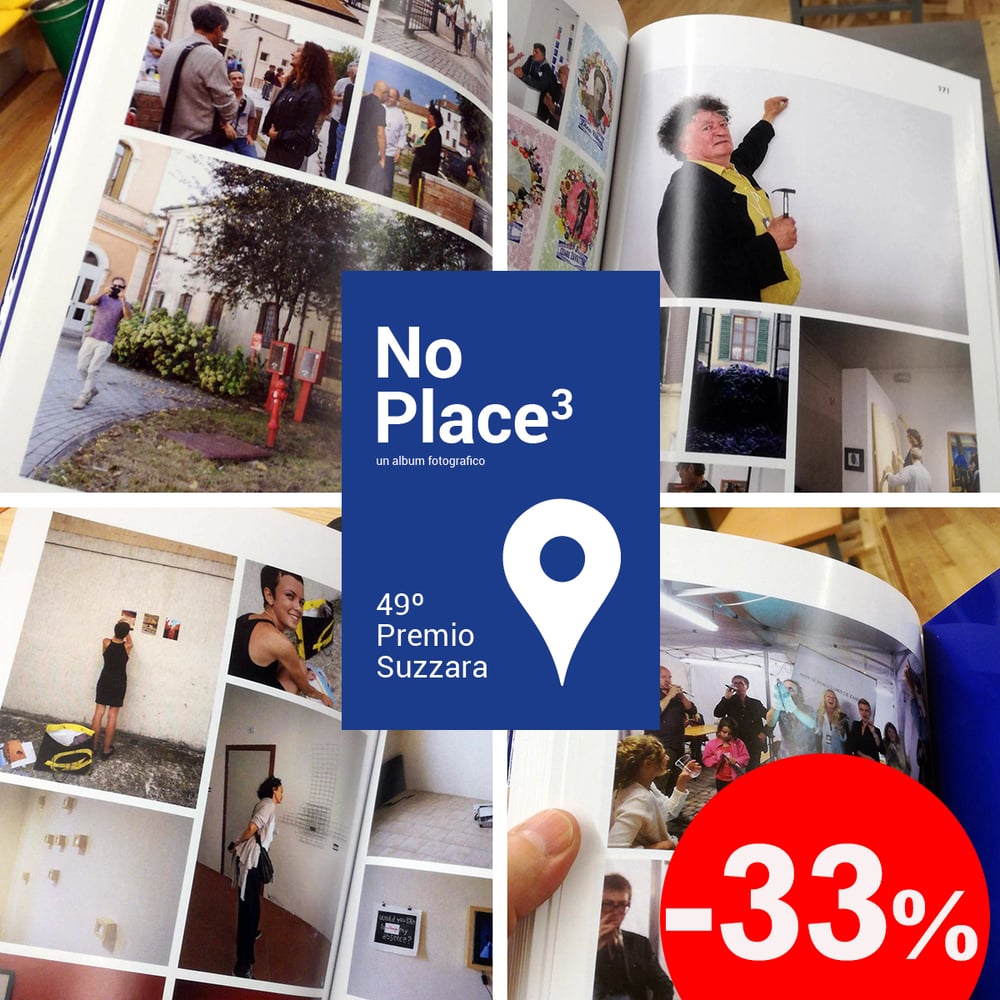 to get a copy, please write to acertainnumberofbooks (at) gmail-dot-com
per avere una copia, per favore scrivere a acertainnumberofbooks (at) gmail-dot-com
Questo libro, prodotto in crowdfunding nel 2018 col sostegno di molti partecipanti e del Comune di Suzzara, è l'album fotografico di NoPlace 3, la mostra del 49º Premio Suzzara (2016) a cui hanno partecipato 496 artisti provenienti da vari paesi europei. La pubblicazione contiene le foto della giornata (e sono tantissime!) scattate dagli artisti e dal pubblico.
(sconto 33%) !
La Centrale Edizioni (no ISBN), 2018
formato 16.8 × 24 cm
272 pagg.
1387 foto a colori e bianconero
testi in italiano
rilegato in brossura filo refe
copertina plastificata lucida, con alette
carta gloss FSC
edizione di 700 copie + 25 numerate con un'opera di un artista partecipante (a richiesta)
spedizione gratuita in Italia
/
This book, produced through a crowdfunding campaign in 2018, is the catalogue of NoPlace 3, the exhibition of the 49th Premio Suzzara (2016), where 496 artists from all around Europe took part at the project. The publication includes all the photos taken by the participating artists and the public—a lot of images!
(33% off) !
available at books(at)la-c.tk
La Centrale Edizioni (no ISBN), 2018
size 16.8 × 24 cm
272 pages
1387 color and bw images
including some texts in Italian
sewn binding
gloss paper FSC
edition: 700 + 25 numbered copies including an artwork by an artist from noplace (upon request)
free shipping to Italy